Check out the best Holiday Amazon Wish List For Families and Travelers. Amazon is wonderful because of their great prices and free shipping. There's so many products offered it's easy to find everything on your list.
You best bet to snagged these are to preorder. Last year they became out of stock so if this is high on your list preorder now!
We picked one of these up last year as a last min gift for my son to balance out gifts with his sister. He absolutely loved it and now wants another one because he doesn't want to take apart the cat to make the robot. This is one of the few toys that gets continuous use and one of the few things on his list.
3. 18″ Doll Aka American Girl Doll Clothes and Accessories.
My daughter just got into this type of doll over the summer. She definitely needs more doll clothes and Amazon has some really nice sets for the same cost of 1 outfit.
Backpack that holds an 18″ Doll
5 Outfits with 2 shoes for $19.99
10 Outfits with out shoes for $27.99
6 pairs of dolls shoes for $23.99
Complete set of Travel Clothes and Suitcase
This is on my personal list. This 7 quart can be used to rotisserie a chicken. Its 10 in 1 means we can do so much with just this one appliance. I'm hoping this will get as much use as our instapot which I absolutely love.
Karaoke is on both our kids list after they left their old one out in the rain. This is a good one that's affordable and blue tooth.
6. Legos
This is one of the ways our kids kept busy during quarantine and I know they will be enjoying them this winter too. We have mixed and matched Lego brand and generic sets and they work together well. Here's some great lego options on Amazon.
10×10″ base plate 12 pack for $21.00 is an awsome value. These are used to build their own creations on but also to build a community. My children are working on filling a folding table or 2 with a Lego village. these base plates help to create grass for lawns and parks and oceans or roadway.
Lego Friend sets are very popular with my daughter. Right now Amazon has $10 off when you spend $50 on select items.
This large set of bricks is great for those who want to create their own items.
Or enjoy even more bricks for less with these generic brick set. This is perfect for kids looking to create their own buildings and towns.
This is a nice Tree House and Coffee House combo. Right now there's also 20% off making the combo set only $40.
bean bags are something every kid and even adult loves. I sometimes catch my husband sitting in one of the kids bean bags while playing video games. Our kids use them so much that its time for new ones (or refills). Speaking of Gaming Chairs this one is only $42. Truth be told my kids love their beanbag chairs more but they do use the gaming chairs too and honestly aren't huge gamers.
8. Playmobil playsets
Playmobil are one of those classic toys kids play with for a really long time. This police set has been on my daughters list since we gift one to my nephew last year. There's endless possibilities with these sets but the take along options are great for travel as everything packs up into the building and they can be carried.
These are sleeping bags that fold into a stuffed animal pillow. They are great for travel, sleep overs or just having fun at home.
10. Road Trip Items
Car Organizers
I ordered these 3 organizers for our road trips. The kids will each have the seat back ones with an Ipad Tray, Mike and I will have the organizer for the side of our sea to hold our phones, hand sanitizer anything else that's small. the trunk organizer will sit behind the kids seats and allow access to some extra supplies during the trip.
We used these weekly in the spring and summer. They are on our road trip packing list to bring as it's a great free activity to add where ever we go.
Camelbak Waterbottles
IXpand Storage for Apple Products
Ixpand   (affiliate link
Action Camera for Kids to take their own video and photos
 Action camera (affiliate link) similar to a general go pro. 
Luggage
American Tourister swivel wheel carry on roller suitcases Planes and cars
The Best Holiday Amazon Wish List For Families and Travelers Extras
My Favorite Travel Products are always on our list for restock if needed. Giving the gift of travel for is the best gift in our family. The items we truly get value out of.
We love apple products from our phone to the kids Ipads the chargers all work together so we always have at least one on hand. This is absolutely the #1 product used in 2020 by my kids (and no I'm not ashamed its been a tough year). It's also one of our favorite travel products.
Holiday Amazon Wish List : Honorable Mentions
We also have a plan to purchase some sports equipment for outdoor fun this winter. I created a list of outdoor winter activities with kids and will be purchasing some of the equipment needed as mentioned in the post.
We love our inflatable Kayaks. We received them 2 years ago as a Christmas Gift and used them this past spring and summer at home and on our travels. They are perfect for Traveling families as they fold up and can fit in your trunk. If you prefer SUP this inflatable paddle board is a good deal.
Last Years Holiday Amazon Wish List
If you Don't have theses items we absolutely love them. Definitely some great items that will get a lot of use.
1. Scooter Suitcases
Scooter Suitcases For older Kids and Adults. I am excited to see the prices of these have dropped as I was expecting to pay closer to $200 for these so it's almost half the price they were about 6 months ago. My kids love the Zinc scooter suitcases but my son is starting to grow out of his at almost 8 years old and around 53″ tall. These have good reviews and hopefully will work as much as our much loved Zinc Flight Scooter Suitcases.
****We have used these for a year. We took them to South Africa with us. They hold a bit more then the Zinc scooters. The handles are much taller. the scooter is a lot tighter to turn then the zinc scooters but they loosened up as we used them.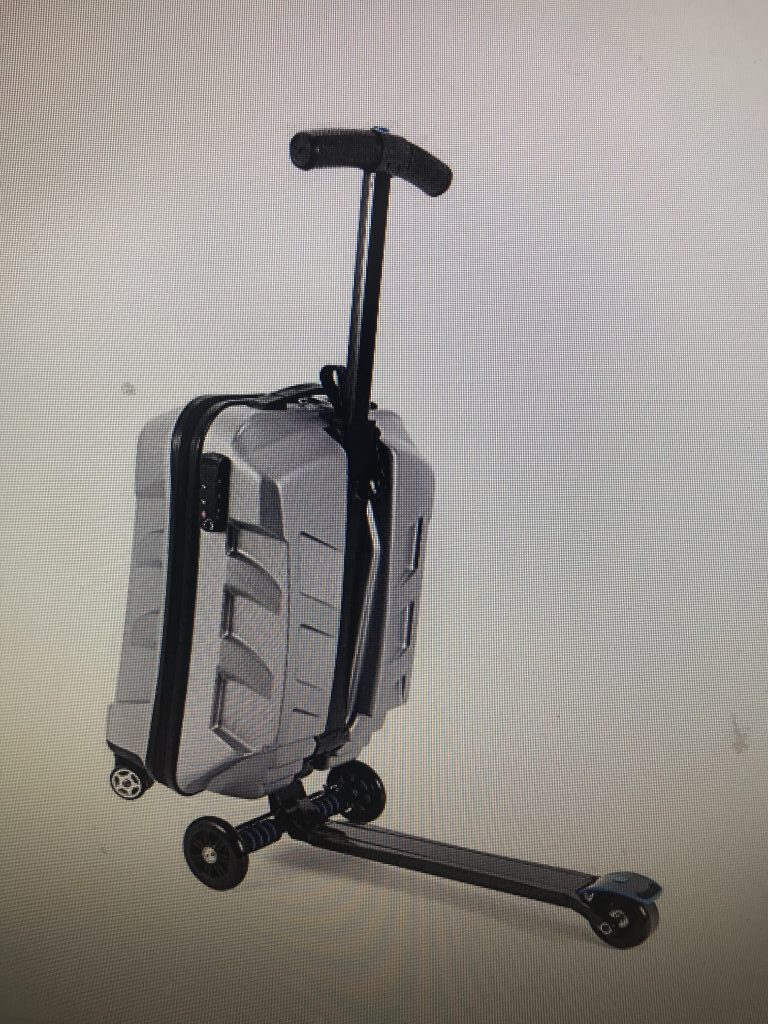 2. Ipads
Ipads 64GB Same Price as Walmarts Black Friday price but you can order them now for $249.99! 128Gb is only $329.99. I keep going back and forth as we were going to get Ipad minis to replace the kids very old Ipads but it's really hard to pay more for a smaller screen. Still am not firm on our decision here as this is a great price.
3. Annual Passes
While it's tough to imagine what next year will look like, its nice to get excited about the possibilities. Whether it's a Theme Park or Museum Pass they are great gifts to give that families can enjoy all year. We love to pair our passes with a small gift the kids can enjoy right away.
We love our Science Museum Passes from a local museum. They are a member of the ASTC Museum Reciprocity Program. For $100 we can get a family membership that provides us free admission to museums all over the country and even the world.
Legoland NY Season Passes. Onsale now for $99 for Gold Passes. This is likely to be the best offer you will see (maybe ever). My Parents are gifting this to us and the kids along with a lego set for each kid. You can Also Check out Six Flags Season Pass deals which are the most affordable theme park season pass.
Safari Vest and Hat for the kids These will be perfect for our African Safari next year. The kids can hold all sorts of items they want to use to keep them entertained while on safari.
My husband has a money belt we use when traveling. I'm interested to see if this fits my cellphone as I am looking for something like a fanny pack but thinner. This would be ideal. so no carrying around a purse if i don't need to. I loved having my daughters Descendants fanny pack while at Disney and thankful she let me borrow it.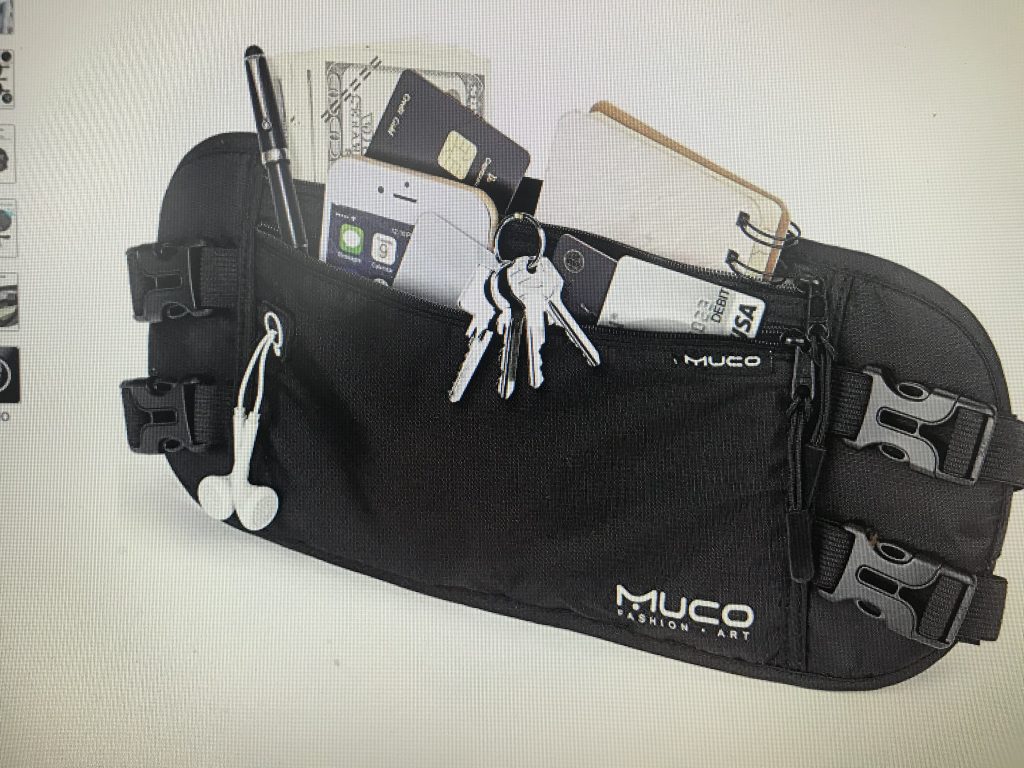 For my husband. This is one of the few categories my husband packs and between cellphones, ipads , gaming systems and cameras we have a lot of cords and other electronics we need to pack. He currently uses Velcro straps and a packing cube to pack them up but hopefully this will be a little easier for him to assure everything is there.
This is great whether your home or away. You can check up on your home but also see if packages were delivered while you are away.
If you enjoyed by Holiday Amazon Wish List and are Looking for more ideas, Check out a Traveler's Holiday Gift Guide.
I do not get compensated for advertising these items. However, I may receive a small compensation if my referral link is used to purchase items. These fees help to support the blog. Thank you for using these links.
Follow Affordable_Family_Travel on Instagram
Make sure to like AffordableFamilyTravel.com on Facebook to get all the latest updates. It's also where I post my Dash Deals that are time-sensitive.