20 Disneyland, California Tips. A trip to Disneyland came be a wonderful experience at any age. It's much more manageable than WDW. Here's my tips and suggestions to make the most of a trip to Disneyland.
Disneyland Tips: When to Visit. Where to Stay.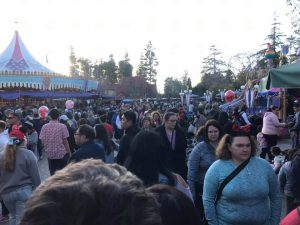 1. Visit Week Days and non-Holidays to avoid the crowds. We visited the Saturday and Sunday of President's day and the park was a lot more crowded than the days prior. On the weekends we accomplish only half of what we can during the week.
2. We have found 4 to 5 days to be enough. We visited 5 days and park hopped the 5th and felt we could have done only 4 days. The next visit we did 4 days but 2 were on the weekend and felt we could have used a 5th day.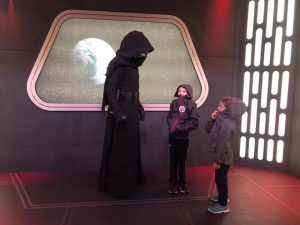 3. Arrive early. We were able to get through 12 rides in the first 2 hours of the park opening. Most of Fantasyland.
4. If you are staying at an onsite resort you can use the monorail during Disneyland's Magic Mornings to enter the park with very little wait.
5. There are many affordable hotels and motels in walking distance of Disneyland. If you're looking for an affordable trip it's a great way to save. We enjoyed our stay at the Alpine Inn. Just a basic motel with basic breakfast of cereal and yogurt and a reasonable walk to the parks.
6. Visit the Special Festivals. We visited during the Lunar New Year Festival and sampling some of the food in the food booth was fun as was the traditional Snake Dance Ceremony. You can also find character dressed in special costumes.
Disneyland Tips: The Parks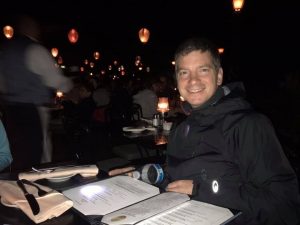 7. Take advantage of Max Pass. It allows you to get fast passes on the app between 30min to 2 hours apart. We were able to get fast passes for all fast pass rides at California Adventure using Max Pass.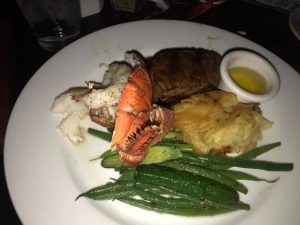 8. Blue Bayou is a great experience for Pirates Fans. We requested a water front table and was told it would be a 15-minute wait, but it only took 5 minutes. We reserved at 5pm and showed up 30minutes early to check in.
9. Rope Drop Toon town and head to Mickeys First. You can always go back to explore his house after you meet him. If you are lucky your child may be selected by a character to walk with them as toon town opens.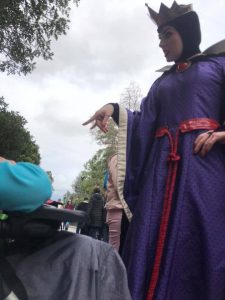 10. We like to get a spot for the parade by Rapunzel's Bathrooms. This way afterward we can cross the street and head to Nemo's submarine which usually has a shorter line since the parade is still going on. We arrive 30-45min early for the parade and use it as an opportunity to rest, bathroom breaks and to have a snack. You might even have a chance to interact with unique characters like the Evil Queen and Peter pan.
11. Leave some time to Explore Tom Sawyer's Island which is a bit more exciting than the WDW version. 12. Animators Academy is a fun experience and perfect place to stop if it happens to be raining.
13. Enjoy some Cones whether it be ice cream or a mac n cheese cone. Its a delicious portable snack. The chimichangas in Disneyland are also an affordable light meal.
Disneyland Tips: The Characters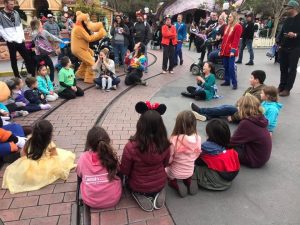 14. Plan non park character meals for non-park days. Eating off site can cut into your park. We enjoyed a character meal at the Grand Californian and didn't realize that the monorail is only open early to resort guests and not those with magic morning tickets. The line to enter the park was extremely long.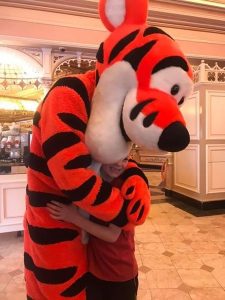 15. Check the app for character times. When only a 15-minute window is show it usually means that is when the line closes. If you are in line before it closes you will be able to see the character. There's a lot of characters at Disneyland California that you can't meet easily at Walt Disney World so I recommend you take advantage of the opportunity.
16. Character meals aren't quite like Disney World. There's less options. Minnie's Breakfast at the Plaza does not open before the park opens (or so we were told and is only open during peak ride time. It's an easy way to meet a bunch of characters, so if its important to you try to schedule it on your second day.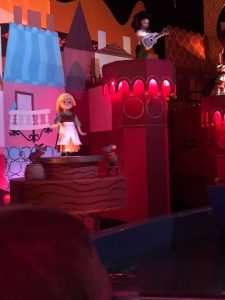 17. We always remind the kids if you see a character walking by, waive Hi and put you hand out and they may be lucky enough to get a quick Hi Five.
18. Occasionally you may find Characters playing games like duck duck goose out in toon town.
19. Don't Miss Mickey and the Magical Map if you love characters you will get to see so many on stage.
20. See how many characters you can find during It's a Small World.  

Make sure to like AffordableFamilyTravel.com on Facebook to get all the latest updates. It's also where I post my Dash Deals that are time sensitive.
You can also join AffordableFamilyTravel.com Crew facebook group to share tips and tricks for affordable family travel.
You can check out our other Disney Articles Here.
We always make Disneyland CA our first stop on our way to Hawaii.  Check out our Review of Disney's Aulani Resort.  And Also how you can stay in Hawaii for free using points.