CMOST Troy Admission $8 (2+) under 2 Free
Family Membership $100  ***
***Part of the ASTC Reciprocity program giving members access to 100s of museums for the cost of a membership.
Parking Free
CMOST Highlights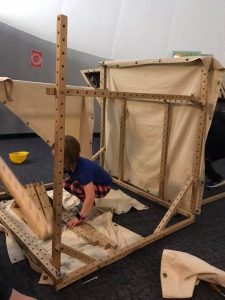 The CMOST Museum is in Troy, NY. It's a small museum but the kids enjoy a couple hours here, every time we visit. There's a building room where kids use bolts and nuts to put together pieces and make houses and forts.
There's an animal area with reptiles and bunnies and they will have staff come out and do presentations on an animal periodically.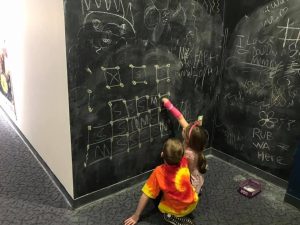 There's also a fish display and the kids can crawl under a tunnel for a viewing area too.
This museum is a good place to visit on a rainy day when you have need to get the kids out of the house but it's not our favorite in the area.
The price reflects the size of the museum and the amount of time your kids will stay entertained so its fairly reasonable.
If you are interested in finding more about the ASTC Museum Reciprocity Program or if you currently have a membership you can find more information on the program and a review of a some of the museums here.
Join AffordableFamilyTravel.com Crew on Facebook to share and receive ideas and tips on affordable family travel.