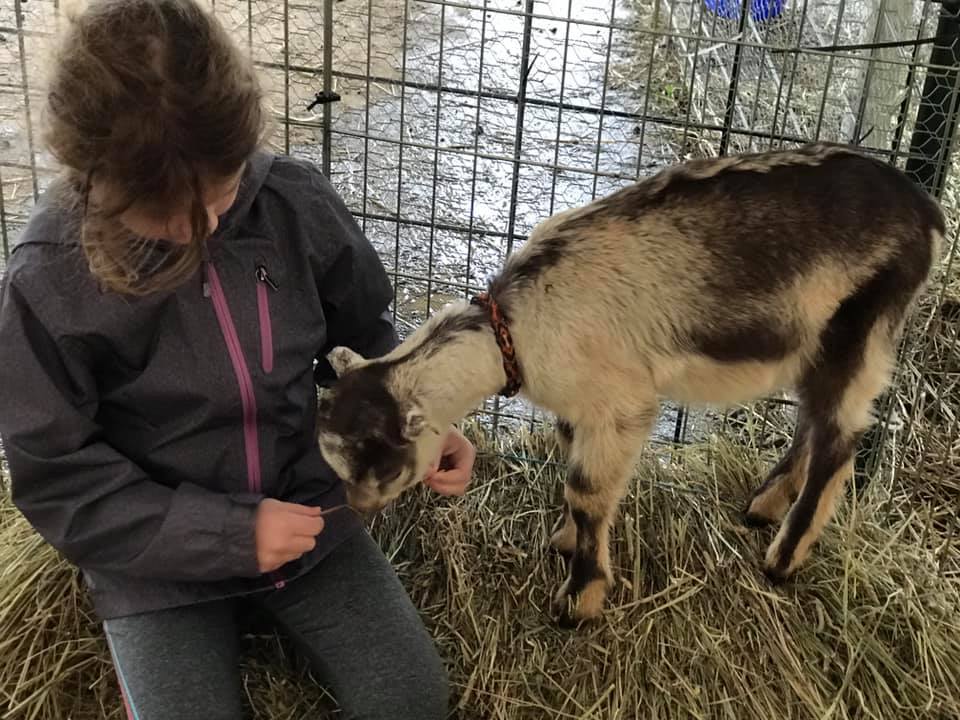 Often people associate visiting farms in the fall for Fall Harvest, apple and pumpkin picking and all that Family fun Fall Activities that are offered. But Spring and Summer are also a Great time to visit farms.
Baby Animal Days
Baby Animal Days are my favorite time to visit farms. Infact we have visited both places listed in the same year so that we can enjoy more baby Animals.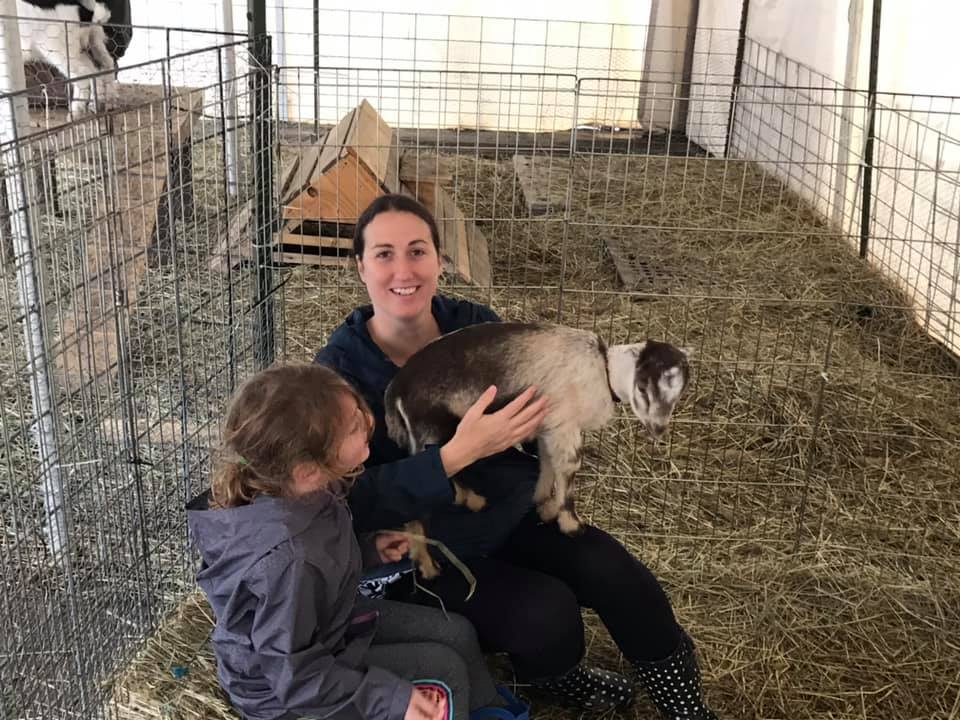 Last year Indian Ladder expanded their baby animal area to include a goat tent. The change has been wonderful for both animals and guests. The goat tent allows interaction in a space where the baby goats feel more comfortable, they come right up to you and will climb right over you. Int he baby animal barn you can hold baby chicken, ducks and other birds. There's usually a baby cow, goats and a bunny which you can pet (if she doesn't have babies).
Baby Animal Days will run from April 3, 2020 to May 10, 2020
Indian Ladder farm also offer adult animals that you can feed onsite including goats and cows. While your there grab some fresh made apple cider donuts and watch them being made through the Window. You can also check out their shop and pick up some local produce.
If you are hungry for lunch you can grab lunch at their Cafe or head over to Their Cidery &, Brewery for a meal or tasting.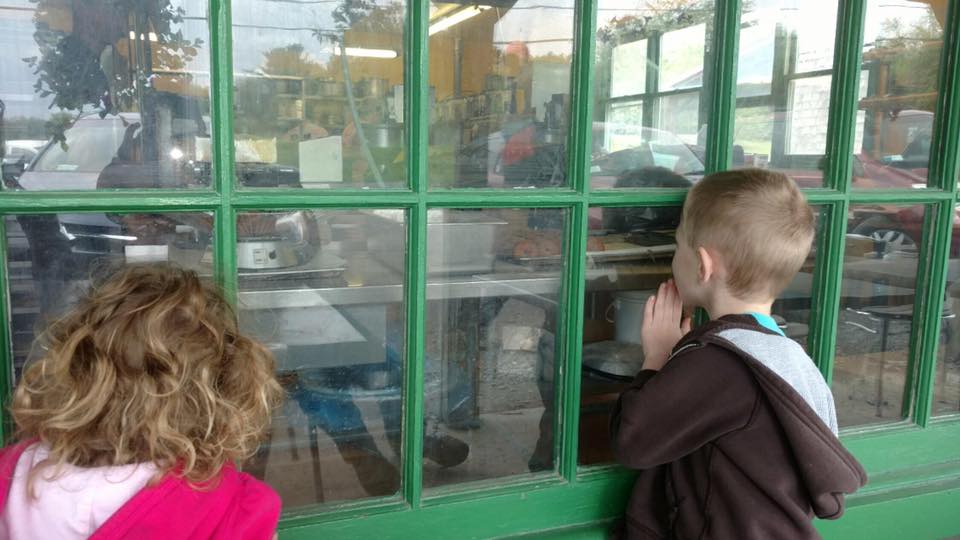 Farm Hours: 9:00am – 1:30pm on Mondays – Thursdays and 9:00am – 6:00pm on Fridays – Sundays. School vacation hours (4/10-4/19) are 9:00am – 6:00pm daily.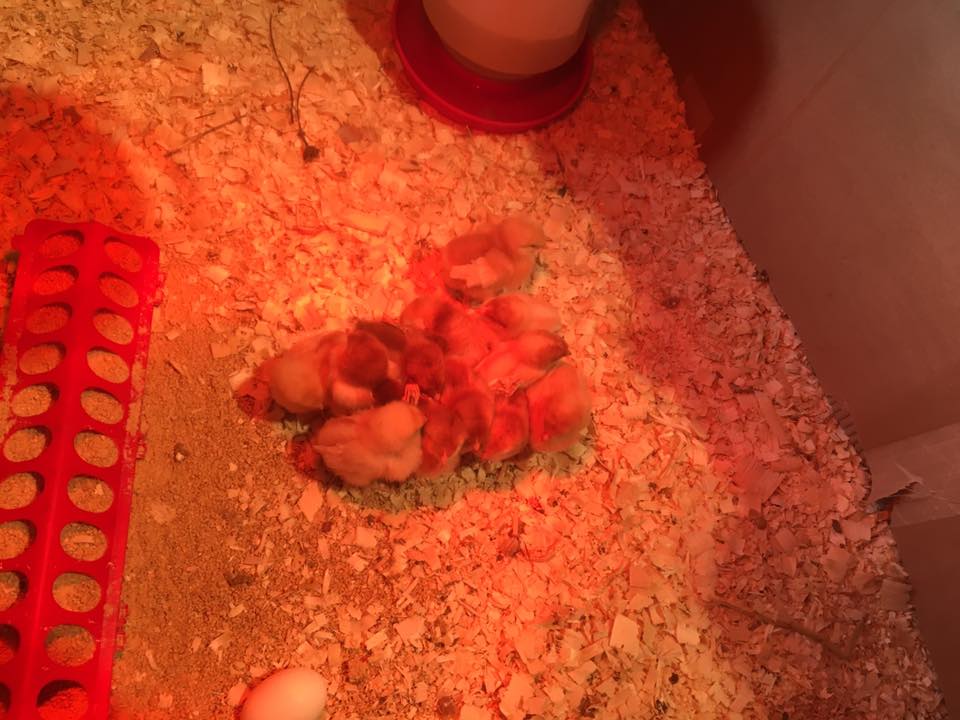 The animals in the Round Stone Barn on this large property. The set up in unique in that it allows you to climb into the separated corals of each animal and pet them. It makes it easier for the kids to interact with the animals.
Baby Animals runs daily from April 11 to May 3. Admission is regular admission of $20 for adults, $8 for youth age 13-17, and FREE for kids age 12 and under. Hours are listed at 10am-4pm
Hancock Shaker Village has so much to offer. After visiting the baby animals why not spend the day. There are a handful of buildings to visit demonstrating Shaker life as well as demonstrations.
Check your public library to see if they offer Free Museum passes for here. Ours does!
Summer You Pick
Summertime means Farms will start to offer You pick produce. Starting in mid June you can find pick your own strawberries. Some farms have pick your own blueberries, black berries and/or raspberries. Others offer you pick tomatoes.
Here's a few that offer You pick produce in the summer: